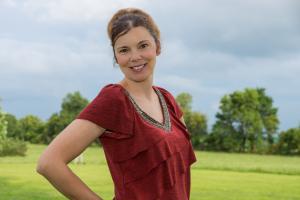 I'm really excited to share an interview with the very talented and passionate Photographer Jennifer White. Jennifer is the owner and photographer for Timeless Moments Photography in Ozark, Missouri. Jennifer's body of work focuses on Landscape Photography as well at Portrait Photography locally. The beauty of the world and Jennifer's keen eye for capturing natural lighting have provided the perfect formula for her inspirational photography.

Jennifer, thank you so much for sharing your experiences with us and thank you so much for all your thoughtful responses. It's not every day we get a behind the scenes view of someone with such talent.

If you would like to learn more about Jennifer, please visit her website. You can also follow her on Twitter, Pinterest and Facebook.

Can you please tell the readers a bit about yourself?

I come from a creative family on both sides. We made a lot with our hands because we couldn't afford much. I used to...