August 8th, 2019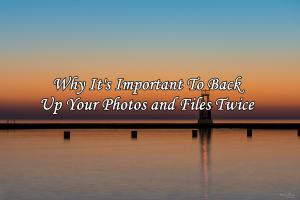 Back it up, and back it up twice.

Even though technology can be a great thing, it can also be a bad thing. All electronics and anything technical will fail. Just like us, there's only one thing guaranteed in life and that's death. It will happen we just don't know when.

I can't stress enough the importance of backing up your files (data and photos), and not just backing them up in one place but two places. Especially if you're a photographer or business owner.

I learned this from experience myself. I had most of my photos backed up onto an external hard drive (my other files were backed up separately on a flash drive). As time goes by, I eventually clean out some of the photos from my computer every now and then. What's the harm? After all, they were backed up. One day I backed up my files and left my the hard drive out because I had to leave and didn't have time to store it away. I didn't notice it was gone until the next day. I tore the house apart looking for it. To make a long story short, my husband had a friend over while I was gone. That friend brought other friends we didn't know. Turns out one of them stole it. There were approximately 500,000 photos on that box. That's a lot of precious memories.

After feeling so sick from the loss, I followed the advise I've heard so many times before. I went out and bought two external hard drives. I store them in two different places.

Thankfully, about 6 months later, my husbands friend found the box that his friend took and returned it. I can't tell you the relief!! That was a miracle.

This isn't the only thing that can happen. You can loose it, have a fire, or it can (and it eventually will) just flat out quit working on you. I also recommend taking all those CD's that we used to put our photos on and backing them up to a hard drive. CD's fail too. I've had some that have. I've also had clients contact me asking if I still had their photos because either their CD failed, or the computer crashed and they didn't have them backed up. Don't forget to back up your phone too!

So before this happens to you, make sure you're backing up your files in two different places and back up at least weekly. In a photographers case, I back up when I download the photos from the camera, and then back up again after editing the photos. You can always accidentally a file and wish you had it backed up somewhere else before you reformatted your SD Card. Yes, that's happened to me too, but thankfully it was backed up.

Have you had something like this happen to you, or do you have any other suggestions on backing up files?
April 15th, 2019
The great thing about living in the Ozarks, we get to experience all four seasons, however the winter season always seems so long for me.  I'm just not a fan of cold weather (unless there's snow to photograph - which we haven't had too much of that in southwest Missouri the past few years).

I'm always ready for the beautiful colors of the spring season.  I love how the variety of colors pop everywhere.  I think it's like a hint of Heaven, even though I'm sure we won't experience anything close to that beauty until our journey here ends. 

Spring is a fantastic season for all types of photography so get your camera's out before it's too late.  Spring is great for portrait backdrops, landscape photography, macro photography, wildlife photography, fine art photography and more.

There are a few challenges to springtime photography.  The biggest one is lack of time especially for most of the flowering trees.  I say this because they typically only last one to two weeks after they've bloomed.  For example magnolias, pear trees, and redbuds.  Their colorful beauty is short lived.  In other words, you have to work your schedule around mother nature.  

Another challenge for landscape photographers has to do with trees blooming at different times.  There are often still a lot of trees around that have not bloomed yet.  If you're anything like me, I don't always like naked trees mixed in with flowering trees so I try to be creative and look for different angles in order to avoid having signs of winter in the photo.

Then you have the beautiful blooming flowers.  Spring flowers include crocuses, hyacinths, daffodils, iris, tulips, peonies, freesia, pansies, wisteria and the list goes on.  Most of those also don't last long so you have to enjoy them and capture them before they too are gone.  I love macro photography for spring flowers.

Spring decor will also brighten up your home or office.  It's a great time of year to switch out your decor to make everything feel fresh.  I suggest having different photos and decor for the different seasons to keep things different.  You can rotate them out and it's makes you feel like you've updated your decor!

You just can't go wrong with spring photos regardless of the type of photography you're into.  You just have to get out there while the color is alive!  What are your favorite things to photography during the spring season?  Feel free to comment.

To view this blog with photos go to: https://www.jenniferwhitetmphoto.com/spring-is-in-the-air


February 8th, 2019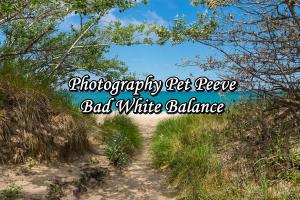 Not having the correct white balance for a photo or your computer monitor will hurt your chances of selling your photography.

There are so many types of computer monitors, laptops, and computer color enhancement programs out there and hardly any of them have the correct auto white balance.  If you're computer monitor is not properly calibrated, your photos are most likely off on color and you can not always trust your photo editing program.  Rarely ever is the auto white balance correct on any of the programs I use.  Your program doesn't know the time of day, type of light, etc.  For example, a photo taken during sunset will have a naturally warmer tone, but your program is typically going to make it too blue when you try the auto setting.  There are various presets for some programs, and some are better than others, but in my experience they still aren't accurate.

Most photographers have experienced this issue, especially in the beginning of their photography career.  I too have had to learn this especially after getting a new computer.  Not only do we have to be able trust our computer and camera settings, but we also have to hope the color balance is correct on our clients computer too.  You can have an upset client if they think the photos are too warm or cool toned, when in fact the issue could be with their computer. 

Here's a sign your color could be off. If you're a photographer who likes to look at other photographers work and often think their photos look like the color is off compared to your photos?  Well, instead of thinking it's them, you may want to look at your monitor because it's most likely your computer if the majority of the photos you're looking at seem off.  If you only see one on occasion, then you're probably okay. 

Each brand and type of camera will have different color tones.  For example, I upgraded my camera last year (kept the same brand) and even though the white balance for all of my cameras are similar, I've found some color tones are different for each camera.  My newer camera has a tendency to bring out more reds in the image and make them a little more vibrant than the other color tones.  Something you don't want for skin tones.  No one wants a red face!!  I noticed this on my computer with my new camera images and was worried about it so I printed a photo and then compared it to my monitor.  Sure enough, the reds where too vibrant and even though the other colors were accurate, the computer for some reason was muting out the reds on my monitor so the print had even more red to it than I thought it would have.  So I made more calibration adjustments so all my colors match the print and now when I make the manual adjustments in editing program to remove some of the red, my computer is calibrated to show how it should print.

There are a variety of ways to help ensure your color balance is correct.  
- You can start with your camera by setting a custom white balance using either your camera settings or an 18% gray card. However, if you're like me and move around to different areas during a photoshoot or are a location photographer, this can be time consuming and inconvenient. This works well for indoor studio photos where the light isn't constantly changing like it is outdoors. 
- You can use a light meter.  Light meters will tell a photographer what settings to use on their camera.  Once again, if you're shooting outside or changing locations this can be inconvenient.  Works great for indoor photography or studio photography where light remains consistent. 
- If you're a serious photographer, you may want to consider a monitor calibration tool like the Datacolor Spyder5PRO.  It's a cool tool that you place on your monitor and with the combination of the tool and the software it comes with, it will calibrate your monitor to display accurate colors. 
- If you are just starting out in photography, or just do it as a hobby, you may not want to spend the money on these tools. Another option would be to print a photo (I recommend a high quality or professional printer company) and then hold it up to your monitor to match the colors. This can be time consuming and you'll need to do it with a few different photos to get it as close as possible.  Also keep in mind if you have a laptop that you use in different locations, that too can have an affect.

So if you're a professional photographer or looking to do photography, I highly recommend checking your white balance and calibrating your monitor. 

Do you have any tips or advice on how you get accurate white balance?  Feel free to comment.
January 22nd, 2019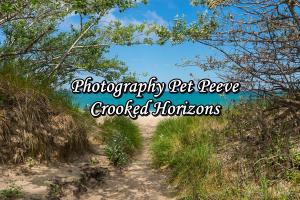 If you were thinking about buying a fine art seascape or waterscape image would you buy one that has a crooked horizon?  I know I wouldn't and all my professional photographer friends feel the same way.  So why is it there are so many images (even by professionals) out there that are crooked?  Especially on websites that specializes in selling fine art?

Yes, all photographers, including myself have made this big error at some point in their career.  Sometimes you just don't think about it or you rely too much on the editing program to be correct.  A lot of my mistakes was relying too much on the program or being in too much of a rush while working on the photo.  I do have some older images I need to go back to and correct because of that.

The longer I've been doing photography, the more crooked horizons drive me nuts!!   Yes, there are those creative shots where they are meant to be crooked and artistic but in most photos I see with this issue, that's not the case.   Even just a slightly crooked horizon can be the difference between a sale and a no sale, especially if a fine art agent, magazine, or art gallery is looking at the photo.

So how do you make sure your horizons are straight in editing?  Lightroom is my main program for editing.  I first will try the auto level option to see what it does.   Even if it looks okay, I still click on the crop tool, then click on the slider tool so the smaller lines show up.  This allows me to then look closely at all the lines to see if they are straight and make further adjustments as needed.  Most of the time Lightroom is not correct especially if there are a lot of different lines and shapes in the photo.  You can also check this by zooming in on the photo, and then moving or sliding the photo up to the top of your screen to see if it's straight.

So next time you're thinking about putting a photo up on your website to sell, please double check the horizon so it doesn't affect your chances of making a sale.

What experiences or mistakes have you made with photography?  Comment below.

f you enjoy this blog, please subscribe to my email list to be notified of new posts.
December 21st, 2018
Due to others telling me to do this, and in my own research is see it is recommended to to post a video where you are in front of the camera.  It helps you to better connect with your customers.  Helps them to see who they are purchasing photography and art from.

Now let me just say, this was way out of my comfort zone!  I prefer to be behind the camera and if I'm in front of it, then I'd rather it be a photo.  I've never been one who liked to talk in front of a crowd or do speeches.  Even though I've done it plenty of times, I still don't like it.  I even used to model back in my younger days, but you don't have to talk while modeling!

This was also my first time using my camera as a video camera.  We have an old 8mm tape video that we use for our family videos and still continue to use it.  So I thought I'd try my Sony A77 camera this time.  I took several videos, but then after got done I realized that all my manual settings were wrong and I didn't have time to redo it.  So, it is what it is.  I'll now next time.  We all have to learn from our mistakes lol.  I've got a lot to learn in the video world.  I was in media class back in high school, but as you know technology has changed a lot since the 90's!

Anyways, I hope you enjoy the short video, and if you could, please subscribe to my channel.  I'm planning to post future videos featuring photography tips and advise, plus I'll also add more slide shows too.

Thanks for watching! Have a great day!



November 20th, 2018
You don't want to miss the various promotions that will be happening through my website during Black Friday Week and a couple weeks after. If you're on my email list, I'll be sending out some emails to keep you posted on the sales we are having. It's a great time to buy your Christmas / Holiday gifts!

Below you'll find some information of a few of the sales happening this week.

Nov 20, 2018 - 50% off all Apparel

Nov 22 - 26, 2018 - Free Ground Shipping on all orders.

Nov 29, 2018 - 25% Off Tote Bags, Weekender Tote Bags, and Zip Pouches

Jennifer White
https://5-jennifer-white.pixels.com/

October 22nd, 2018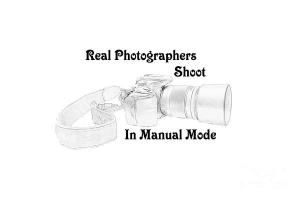 We all have a photographer in our lives in one way or another.  With the holidays coming we are asking what are the best gifts to give someone who seems to have everything.  Here are a few ideas for that photographer in your life.

True professional photographers shoot their photos in manual mode, so this design makes the perfect gift.  A few items include T-shirts, coffee mugs, tote bags, notepads and more.  To see the image and different product options, go here: Timeless Moments Photography - Real Photographers
 
 
For a different image, check out my Photographer Language artwork. A couple ideas include phone cases, tote bags, T-shirts, pillow and much more.  To see some of the product options to choose from, go here: Timeless Moments Photography - Photographer Language


I created these images with a photo I took, then turned into a mixed media pencil drawing.  Feel free to check out my website for more images and products.
October 8th, 2018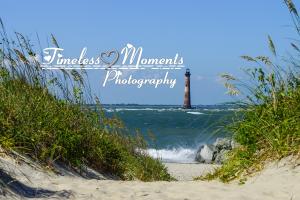 Have you ever been to Folly Beach in South Carolina?  If you're anything like me, I've always been a girl who thinks of either Florida or California when it comes to thinking of a US beach vacation.

Living in Missouri, the closest drive to the beach is 10 hours away.  Being someone who absolutely loves the beach, I try go get to a beach at least once a year.  Seems our choice is typically Florida.  However, one year we decided on Folly Beach.  I choose Folly Beach because of Morris Island Lighthouse which sits off of the northern end of the beach.  At the time, I had only seen one seascape lighthouse before and I wanted to capture one of those images with splashing waves around a lighthouse.

I have to say, I was very impressed and amazed at the beauty of both the beach and the small town with a population of about 2800 according to the 2016 census.  The beaches there are beautiful!  The sand is different than the places we've been to in Florida.  You don't sink down in the sand as deep.

 

 
Folly Beach is just south of Charleston so you're just a short drive away from the beautiful and historic city.  The beautiful Folly Beach fishing pier extends out more than 1,000 feet into the Atlantic Ocean.  Also, if you love to shop, there are plenty of shops along within walking distance on Center Street to choose from.  Oh, and did I mention the Pizza!!  We ate at Woody's where the slices are HUGE, and oh so good!

Then there's Morris Island Light, that did not disappoint!  Parking in the area was minimal and you do have to walk a little bit to reach the view of it, but it's so worth it.  Shortly after we arrived, I was able to capture what I had wanted to.  Some large waves crashing up on the rock jettie, threw up large splashes of water with the lighthouse in the background.  It was perfect!

The lighthouse is listed on the National Register of Historic Places and was built in 1876.  It used to sit on land, but the construction of jetties back in late 1800's quickly eroded away Morris Island along with other structures and historic sites like Fort Wagner.  The jetties were built to protect the Charleston harbor.  The lighthouse is now several hundred feet off shore and is decommissioned.




According to wikipedia, in August 2010, Save The Light, Inc, completed a project that stabilized the lighthouse by placing a ring of concrete around it.  I hope it last many, many more generations to come.

To see me more images I took of Folly Beach and Charleston area, click here.

So if you're looking for a great beach destination, check out Folly Beach, South Carolina!  Have you been there?  Let me know your thoughts by commenting below.

Feel free to check out my website at www.jenniferwhitetmphoto.com for a large variety of fine art photos, home decor and gift items.  There is literally close to 100,000 items to choose from on my gift store.
October 8th, 2018
Don't you just love the beautiful autumn colors!  Living in the Ozarks, we are blessed to see all four seasons (even though I could do without winter lol).

My 2nd youtube video is featuring a few photos from my Alley Springs and Mill collection I took during the fall season.  The above featured photo is one of my award winning art pieces.  It's placed a several various fine art photo contests and is one of my most popular and viewed photos.  It's also one of my favorites!

Alley Mill is located in a small town known as Eminence Missouri. This historical mill is part of the National Park Service.  The building was built in 1894 by George Washington McCaskill as a merchant mill and was equipped with modern machinery that utilized steel rollers for grinding at the time.  It was larger than most mills in the Jacks Fort area and replaced an earlier grist mill on this same site that was built in 1868. The natural spring provides constant average daily flow of 81 million gallons a day making this an ideal place for the mill. An exterior water wheel powered the mill.



If you're ever in this area and you enjoy visiting historic mills or places, this is one you'll want to stop by.

To see more Alley Mill photos, other mills, or country scenes: Click here.  Also feel free to subscribe to my youtube channel.

Jennifer White - Timeless Moments Photography - www.jenniferwhitetmphoto.com


September 27th, 2018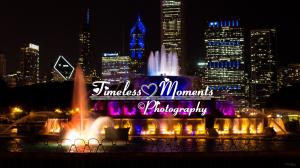 So I started a youtube channel for Timeless Moments Photography.  I'm learning so bear with me as I figure this out.

My first video features some of my art from the beautiful city of Chicago Illinois.  I love to visit there and can always find things to photograph.  I remember the first time I went there about 2 1/2 years ago.  It was the largest city I had ever been to.  The first time I sat at the Planetarium and viewed the skyline as the sun was setting, was breathtaking.  I enjoyed that view for a few hours from early sunset to night time.  It was hard to leave it's so beautiful.

I've been back there a few times for work conferences and I try to take time to get out and take some photos.  My favorite areas to visit and photograph are the Planetarium area (great view of skyline), Grant Park, Millennium Park, Navy Pier, Chicago River (near Trump Tower area) and North Avenue Beach.

Here's my first video.  Feel free to subscribe to my channel.  I'll be adding more videos, and my plan is to eventually add some photography tips.



So where are your favorite places to visit in Chicago?  Add your comments below.

I hope you enjoy and be blessed!

Jennifer White - Timeless Moments Photography - www.jenniferwhitetmphoto.com